SEO 101
Doing excellent dentistry is what almost every dentist that we have ever met would ideally like to do. However, as competition increases as more and more corporate groups step into the business of dentistry, the competition to gain new patients keeps becoming tougher and tougher! This SEO 101 for dentists seeks to explain and demystify what SEO for dentists really is, and how dentists can get it to work for them.
The future of all businesses is a little up in the air with COVID19. However, no matter when a vaccine comes to market, and when herd immunity is achieved, finding new patients has just gotten a little bit tougher.
Getting patients should be marketing 101, right? Yes, it would if planned and executed right. However, there is no shortage of dentists who book appointments with clients reached through untargeted Facebook ads or Google ads, and who never show up. Or worse, having a dedicated front office manager call patients repeatedly to come in for a cleaning. Follow up with patients is part and parcel of running a successful dental practice, however.
SEO for dentists is fundamentally the most crucial piece of marketing that a dental practice needs today.
So, what exactly is SEO? According to Moz, one of the largest SEO companies in the world: SEO is the abbreviation for Search Engine Optimization. SEO is the art and science of increasing the quantity and improving the quality of traffic that comes to your website through organic search engine results.
Let us break that down a bit:
Quality of traffic: This would be traffic relevant to your geography and related to the work you do. Traffic that consists of people who are genuinely interested in your services.
Quantity of traffic: Your website is rated highly by Google, which shows you high up in its search engine results page (SERP), which results in more clicks on your website's link and more traffic to your site.
Organic traffic: This is simply the traffic that comes to your website by clicking your website's URL from either a Google SERP or from social media links. In other words, any traffic that you have not paid for.
This blog post is just to familiarize you with some of the things you should know, and some of the questions you should ask, which will help you attain success through SEO.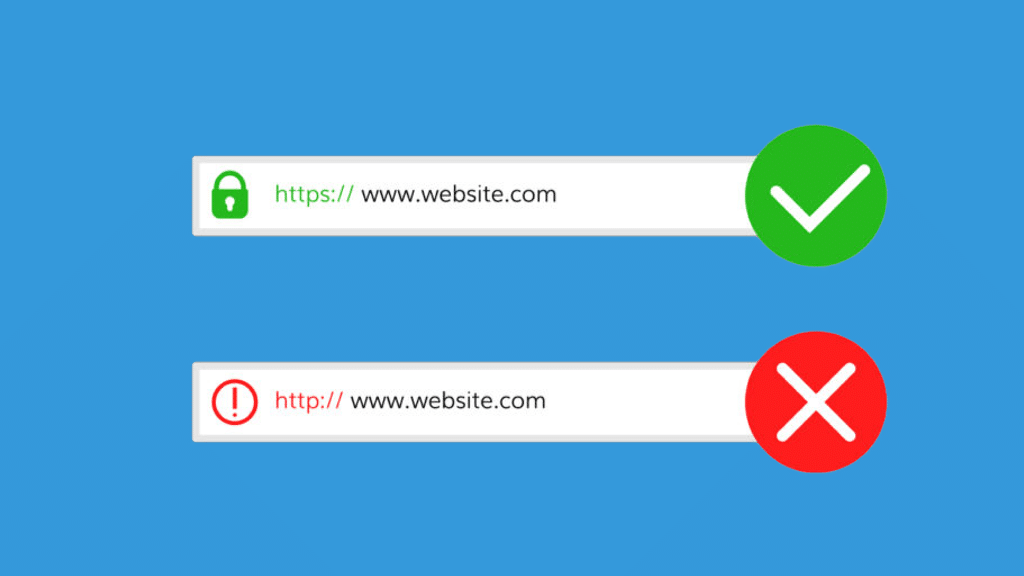 1) Does your site have an SSL certificate?
An SSL certificate tells the visitors to your website that your website is secure. If your website doesn't have an SSL certificate, potential visitors to your website could be at risk of being having their data stolen. SSL protects a website from phishing scams, data breaches, and other threats. An SSL certificate builds a secure environment for both visitors to the site and its owners.
The URL of a site without an SSL certificate will look like this: http://www.website.com
The URL of a website with an SSL certificate will look like this: https://www.website.com
What is more, Google uses the presence or absence of the SSL certificate as a ranking factor. Getting an SSL certificate is simple; just ask your web developer or call your website hosting company.
2) Is your site mobile friendly?
Let's first establish what a mobile-friendly website is: As the name suggests, mobile-friendly websites are sites that have been developed and optimized for users on mobile devices.
According to Statista, as of the first quarter of 2020, mobile devices accounted for 56 percent of organic search engine visits. According to Hitwise, another source of statistics about the web, the percentage of searches in the healthcare space from mobile devices was 68%.
This share of mobile traffic is massive. Moreover, note that this data is from the first quarter of 2020. With COVID19, the numbers in the second quarter will be higher still.
How do you find out if your website is mobile friendly?
Check out this simple free tool built by Google for website owners and others to check whether their website is mobile-friendly: https://search.google.com/test/mobile-friendly.
Once again, in Google's maze of 200 ranking factors for a website, being mobile-friendly is crucial.
If your website isn't mobile-friendly, get it changed asap.
3) Is your website fast?
The speed with which your website loads, especially on mobile devices, determines whether your website visitors will have a great user experience? If not, they will abandon your website and go to the following website listed on the Google SERP page.
So, how fast should your website be?
The ideal time you should target your website to load for mobile should be under 3 seconds. Needless to say, faster is better.
However, the web is full of slow loading websites. The average time to fully load a mobile website is 22 seconds. That presents an excellent opportunity for a fast site.
Key statistic: On average, 53% of all website visits are abandoned when the mobile site takes longer than 3 seconds to load.
In 2019, Google announced that it would treat website speed as a ranking factor. Therefore, a fantastic website in design and content, but slow to load, will get penalized in Google's ranking algorithm.
There is no specific 3 seconds or a 2 seconds target to hit. A fast website aims to deliver a satisfying user experience to the visitors to your site.
There are several tools that you can use to check your website speed.
GTMetrix page speed and performance optimization: https://gtmetrix.com/
4) SEO 101 for dentists and the quality of your content
You need to aim for a high quality of content on your website. Your content needs to be original. Google will quickly find out if your content is not unique, and that is not going to work well for your website's ranking.
The pivotal element in good content quality is that it satisfies the search intent of the visitor to your website.
What this means simply is that when a user types in a search query into Google, does your website have the quality of the answer, which fulfills the user's search intent? If yes, then Google will rank your website on page-1 of google.
Write content for humans to read. While you must seed your content with keywords relevant to your services, do not, however, stuff your content with keywords to the extent that your content becomes dense and unpleasant to read.
Or, in other words, write for humans, not for bots.
Write articles that are in-depth about the subject that you want to cover. The Google search algorithm appears to favour sites or pages that have comprehensive coverage of a topic logically.
In Google's own words: Your website needs relevancy and authority to rank on the top or close to the top of search results.
Incorporate keywords that are relevant to the specific pages on your website. Try and focus on one family of keywords on one page. When you have substantial-quality content, your content is, in effect, sending a message to Google to say that your website is a source of original and authoritative information on your chosen topics. The traffic that you gain through this method is your long term traffic.
Although this is a subject of a full blog post – Optimize your site structure such that your articles on a topic are clustered together into one content silo.
The jury is still out on whether or not the length of an article is a ranking factor. Experts tend to point to 1500 words, others to 2000 words as an ideal length of a piece of content that would rank on page 1 of Google search. While articles with 500 words also rank in top positions in Google search, increasingly, it's the more exhaustive articles that achieve dominance on page 1 of Google.
5) Online Reviews – Especially Google Reviews
Google reviews are potentially the best kind of social proof about your dental office that is available online. Your patients know that Google reviews are transparent; they can't be fudged in large numbers and tend to reflect what other people like themselves think of your dental practice.
Google reviews are also the online space where many potential clients will see your dental office for the first time. Therefore, having several positive reviews improves the chances that that patient will book an appointment with your dental office.
What is also important is that even if a new patient gets a personal reference about your dental office, chances are even that that person will check the reviews that your business has received on Google. Behaviorally, two-thirds of all visitors will form an opinion about your dental office by reading as little as 3-5 reviews.
Although without the impact quotient of Google, Equally important are the reviews on other services like Facebook, Yelp, FourSquare, and RateMDs.
Keep an eye on these reviews or get your front office manager to keep an eye on these reviews. Make sure that you respond to all reviews. It is particularly important to respond to negative reviews.
Marketing savants call the act of responding to a negative review to create a positive outcome by the somewhat nerdy term – "Service recapture." This service recapture means essentially that your handling of the negative review demonstrates not just to the individual complaining, but to anyone else reading the reviews that you and your office really do care about patient satisfaction.
You can plan and get more reviews through using strategic email marketing campaigns, or running contests on social media and even through a reminder system that can be managed by your receptionist. Remember that a set of positive reviews can make a tremendous difference for your traffic from local search.
6) Embrace Social Media
Creating social media accounts on every platform can end up being a job in itself. Don't take on everything that you come across. See what is more relevant to your traffic.
Facebook and Instagram tend to be the top 2 contenders for your time and effort on social media. Some people do use Pinterest with a significant impact. Others can extract substantial value from Twitter or Linkedin or FourSquare.
Depending on how and where your potential clients begin their search, you may find that your social profiles could be among the first things that people notice. Social media is excellent at providing social proof. It's also great at helping you showcase your services, or examples of your work, or your examples of social responsibility.
Patients would often begin their search for a dentist on Facebook or Instagram. Your profile, photos, examples of work, and reviews all work together to create an image of your dental office in the patients' minds well before they check out the dental office on Google.
This presence on social media helps create a great connection with the patient even before the patient walks into your dental office. Invest in a robust social media presence. That said, focus on just a couple of channels that you feel have the most significant relevance with your target audience.

7) Google My Business & Google Maps
Does your dental practice have its own Google My Business (GMB) page? If not, this is the first thing that you need to do. The GMB is the surest and fastest way to ensure that Google considers your website when it serves up results to a "local area search" query in the area where your practice is located.
A completed GMB page boosts your SEO by making your location information visible on Google maps.
Make sure that you provide answers to every business profile question on GMB. Critically make sure that your dental practice's name, your postal address, and your phone number (the NAP) all fully match with the information on your website.
You should also use the Post option available in GMB to provide weekly updates to your clients, including future clients through your GMB page.
Leverage the reviews section of GMB to build a complete and authoritative profile, which is your anchor in local search.
Similarly, you need to update your primary business listing on Bing and Yahoo! as well. Yahoo! and YEXT offer services to list your business on several other business directories. Evaluate if you would like these services or if you would like to create these listings yourself.
8) SEO Audit
This list of things to do may seem to be a bit overwhelming. Therefore, to understand where your website stands, including information about your website's technical performance, you should plan to conduct an annual SEO and website audit.
This audit will show you how your website is performing technically and how your SEO is working. You can address not only problems like site speed but also handle issues like missing meta tags, meta descriptions, image alt tags, broken links, 400 errors, etc. All of these are little errors in your website that just creep up over time as you add content or edit images. An annual cleanup is the best way to deal with these elements of your SEO.
Get in touch with us if you feel that you would benefit from your website's SEO audit. We understand the business of dentistry and specialize in SEO for dentists.
If you feel that you need a website refresh to make it faster or to optimize if for mobile, then get in touch with us. We would be happy to set up a call to answer any questions that you might have about SEO or digital marketing.
Sources